Refurbished Apple Products
Refurbished Apple products are a great way to get high-quality Apple devices at a discounted price. Every Apple Refurbished product goes through rigorous testing, to ensure it works like new. Customers can save up to 60% off the original cost. With Grade A Technology's quality guarantee, refurbished products are a great choice for getting the Apple device you want at the prices you want.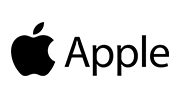 Refurbished Apple Products
Apple is a leading player in the laptop market, known for its sleek design and high-performance products that are great for high end graphics applications..
Value, Warranty & Support
Grade A Technology offers a wide selection of refurbished Apple products, including current and older models. Whether you're looking for a MacBook Pro, iPad, Mac Mini or iMac, you'll find it here. Plus, each device includes warranty and support to protect against any problems that may arise. Grade A Technology is the perfect place to buy refurbished Apple products, with competitive prices and a wide selection.